The European Innovative Teaching Award is an annual initiative that showcases outstanding teaching practices within the Erasmus+ programme and recognises the work of teachers and their schools engaged in European cooperation projects. Launched in 2021, it highlights innovative teaching and learning approaches which address new challenges posed to education and training across Europe by a rapidly evolving world. The initiative focuses on school education (primary and secondary), including early childhood education and care, and vocational education and training (VET) schools.
In 2022, the yearly theme is linked to the New European Bauhaus (NEB) initiative of the Commission: "Learning together, promoting creativity and sustainability".
Our project Think Inside The Box! A methodological STEAM toolkit for Schools, which involved more than 100 enthusiastic teachers and 1,200 students in the challenge, was awarded in the topic of ​​creativity. You can learn more about the project's relevance to the topics of the EITA2022 award on the EITA website.
The European Award Ceremony and the networking event took place on October 25-26, 2022 in Brussels. The participants were welcomed by the Commissioner Mariya Gabriel, who was delighted with the inspiring good practice examples from all over Europe.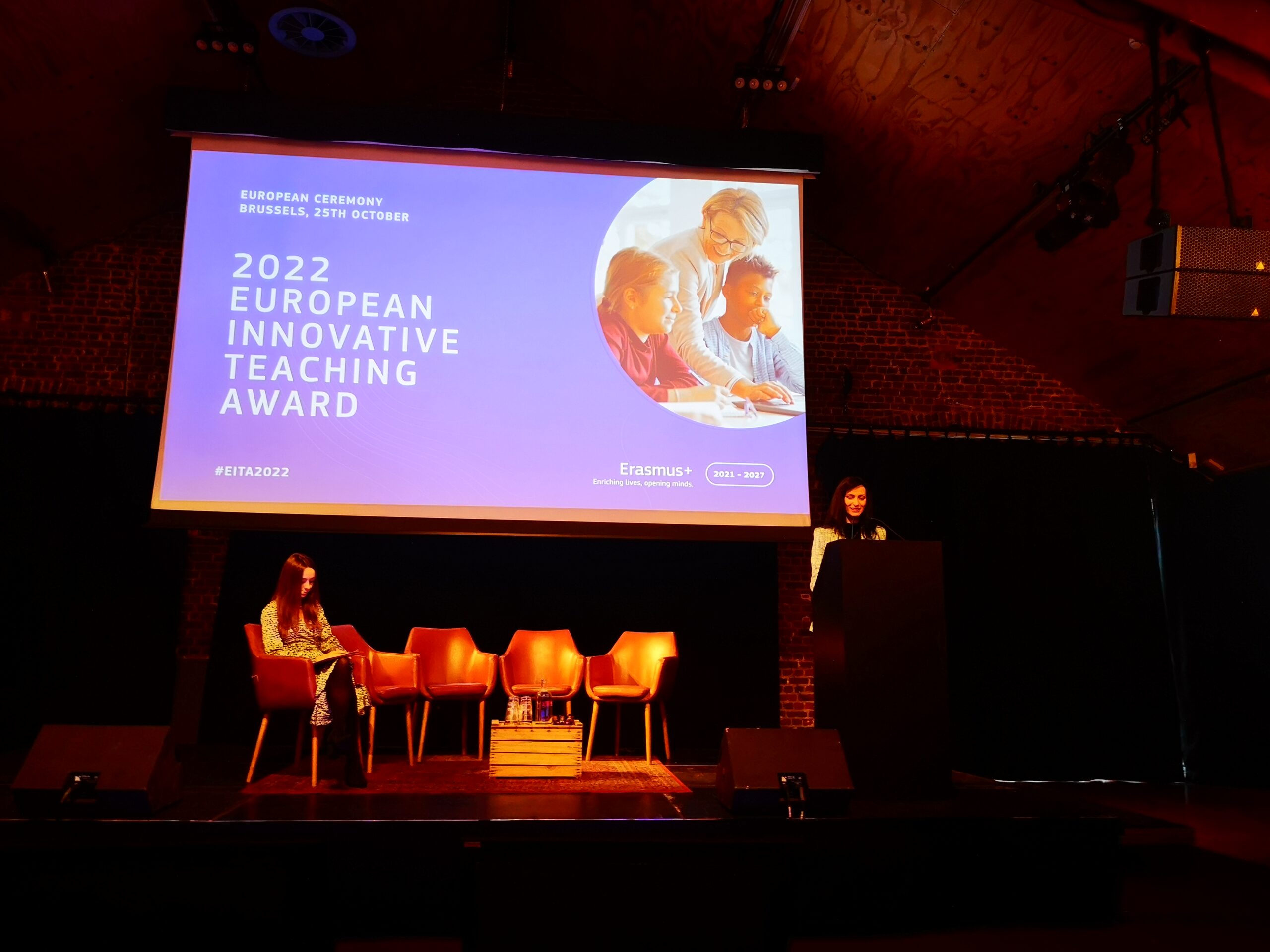 Think Inside the Box project was included in the panel discussion for the creativity topic. Project coordinator from Robotikos mokykla Akvilė Gerulskytė was among the 4 guest speakers. She shared the experience of the project in connecting formal and informal learning environments and promoting creativity in teaching STEM subjects.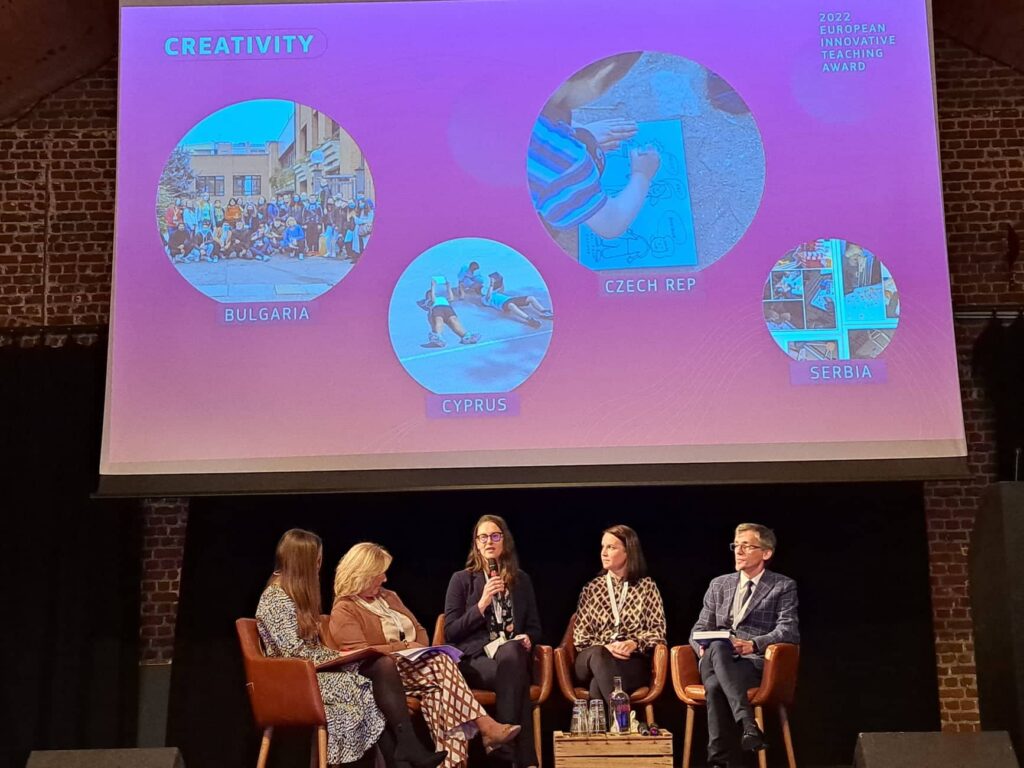 ▶️ The recording of the event can be viewed here.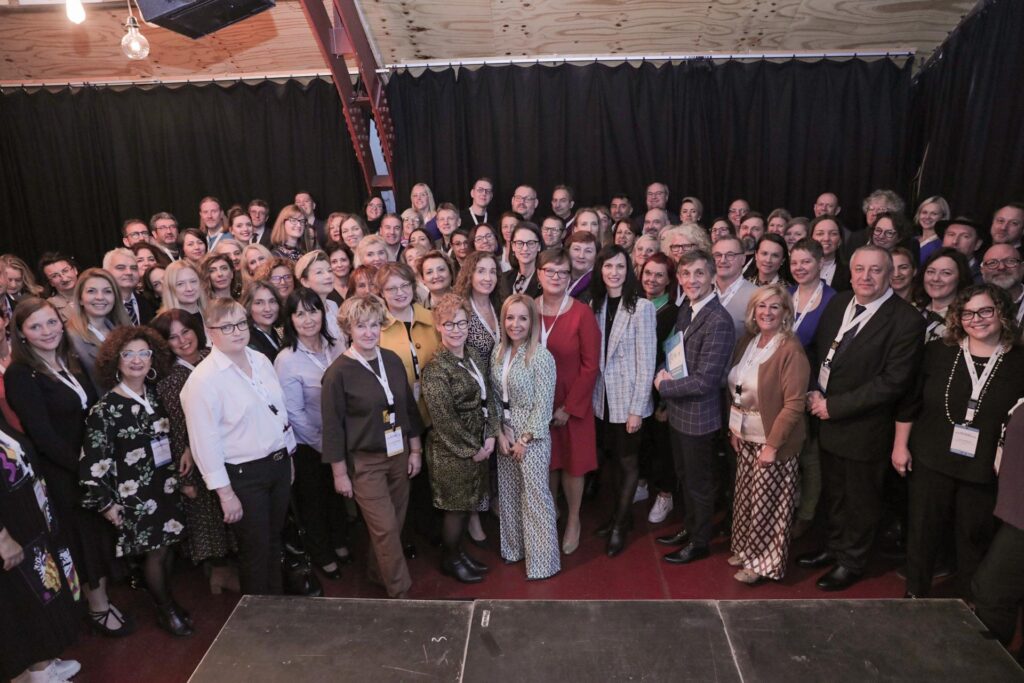 The award certificate and the trophy were presented to Robotikos mokykla on October 18, 2022 during the Quality Competition award ceremony in Vilnius, organized by the Lithuanian National Agency Education Exchange Support Fund.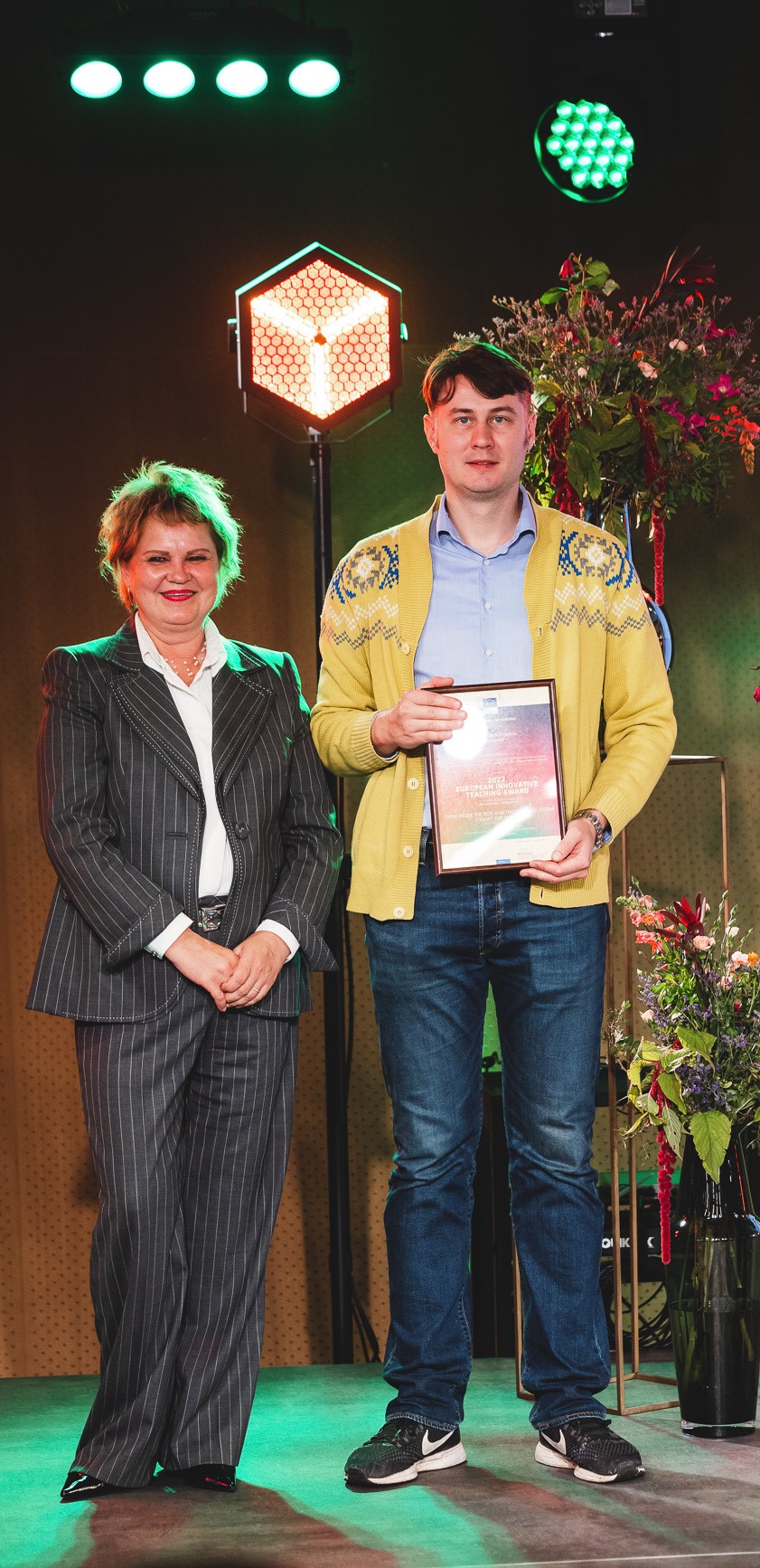 Director of Robotikos mokykla Paulius Briedis received the certificate from the Director of the Lithuanian National Agency Daiva Šutinytė
📦 Project "Think Inside the Box!" lasted two years from 10/01/2020 to 09/30/2022. We are happy with the project evaluation together with the project partners VGTU Engineering Lyceum, STEAM Panevėžys, Kuressaare Nooruse Kool and Colegiul Tehnic "Gheorghe Asachi" Botosani. You can find out more about the project at box.gaminu.eu.